Sing it with me: HAAAALLELUJAH! I finally made it to the end of the X-Men franchise. Note the stark (lol) contrast to my feelings about the MCU in that I can't wait for another one of those movies. Black Widow has got me real hyped. But anyway, I finally made it to last year's The New Mutants, a movie that struggled to make its way to the big screen in the first place.
The film stars Game of Thrones' Maisie Williams and actress-of-the-moment Anya Taylor-Joy in two of the lead roles, plus there's room too for a newcomer named Blu Hunt. To summarise the plot, the 'new mutants' are a bunch of teenage mutants who have been placed together in some sort of school/mental institution hybrid. They've been told that they're there to train to become X-Men, but something is very off. When the teens begin to notice their worst nightmares coming to life, they realise that one of them is causing it.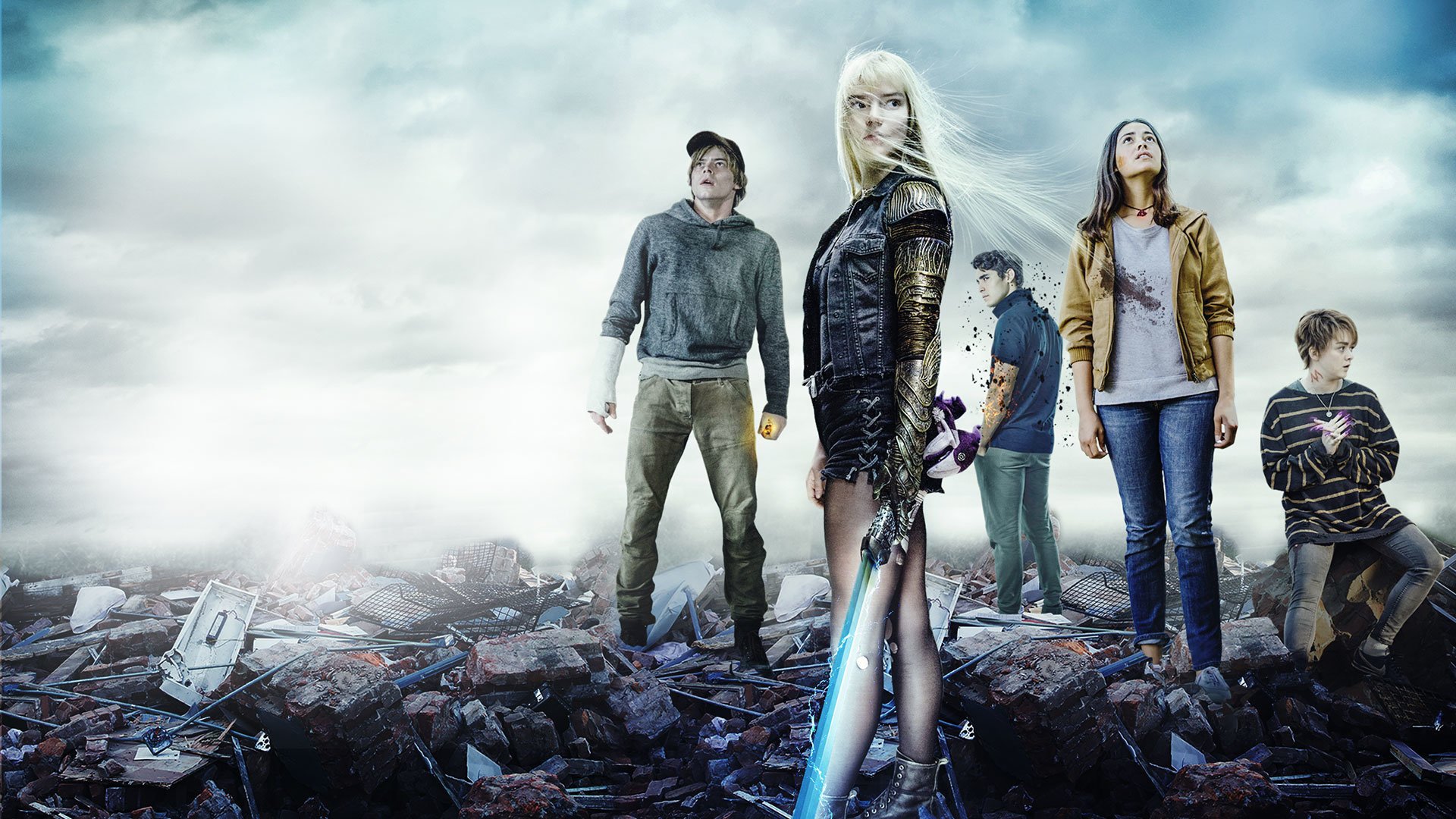 Well Anya Taylor-Joy has definitely been watching Killing Eve, hasn't she? Her rendition Illyana, a Russian mutant with the coolest sword I've ever seen, is basically an impression of Jodie Comer as Villanelle. And there's absolutely nothing wrong with that, to fair. Imitation is the sincerest form of flattery after all.
Mostly I feel bad for each of the five young actors who were involved. Being cast in a Marvel franchise must have been so exciting, but their hard work isn't exactly showcased well here and a lot of their talent is wasted on such an average movie. It's safe to say that this isn't ATJ's best performance (her other films/TV shows are almost masterful), but Maisie Williams is predictably decent and Blu Hunt is quite good in her feature film debut. It's just that the film itself doesn't utilise them well enough.
I know it took a lot to actually get this movie made, what with various changes in writer, studio, various recasts and reshoots occurring. The thing is, you can really tell that the production of it was so disjointed. The storyline is never particularly cohesive and it all boils down to a pretty tedious plot on the whole. A shame, because the premise has such promise. 
Actually, I'm not done with that point. I just… don't get what the POINT is?! Narrative? What narrative? Is it a horror movie? Or a superhero movie? I don't know. Either way, the pacing is SO SLOW until the last third. All credit where it's due, the final act is actually quite entertaining and action-filled, but it takes way too long to get there. At least there's some semi-decent visual effects from time to time? That's the most positive thing I can muster up unfortunately.
Other than the fact that we probably won't see Magik again (who is actually such a sick character), I'm really not bothered that there won't be a follow up movie. 
The New Mutants is a snoozy waste of talent and potential. The best things about it are the Buffy clips that sometimes play in the background.
The New Mutants is available to stream on Sky Cinema and Now TV in the UK.
TQR Category Ratings:
Performance: 

Cinematography: 

Soundtrack: 

Costume & Set Design: 

Plot: 

Overall Rating: