YES, OKAY, I KNOW! It's taken me 3 years to actually watch this. In fact, I'm probably the last gay on earth to see it so I guess it's about time. That's not to say I don't remember when Hannah Gadsby's first Netflix comedy special was released, however. There was so much hype for it – remember that? If you don't, Google the reviews from 2018. It's pretty difficult to find one with anything negative to say about the stand up show with a difference.
Nanette was named after a woman Gadsby met, whom, she convinced herself, she could write an entire hour's worth of comedy about. In the end, she ditched the idea altogether, but kept the name anyway. No, this is not a comedy special about a singular female. Instead, it's something completely different: Gadsby is done with comedy. A comedy that's an anti-comedy? Yep, that's right. Don't get me wrong, there are jokes here, and yes, there are pro-comedy elements in the fact that this is still a strong piece of stand-up with funny anecdotes and punch lines. But what it transcends into is a political stance, covering rape, feminism, gay rights and D*nald Tr*mp all in 70 minutes.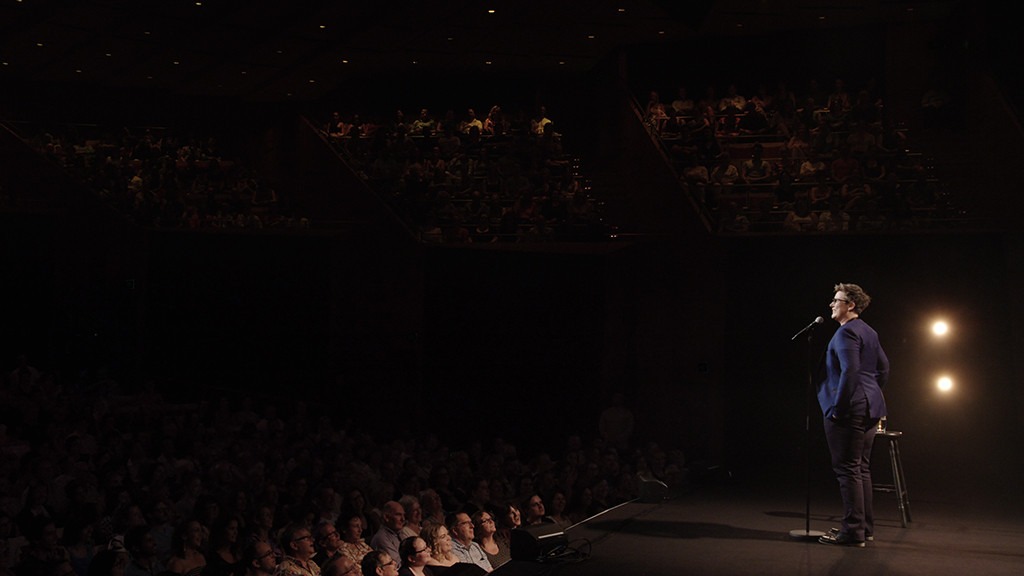 Everything Hannah Gadsby preaches in this special with regards to sexuality and gender are things the LGBTQ+ community have been saying for years. What Gadsby excels at however is making her jokes (and real life lessons) palatable and understandable for the heterosexuals in the room. And I'm sure that quite a few of those straight types have seen this by now. Though Nanette won't please all people, *cough* Republicans, it'll please a large subsection of them.
If it's out and out comedy you're looking for, you're probably better off skipping to Gadsby's 2020 Netflix special Douglas instead. But the thing that made Nanette so utterly successful upon its release was the poignance of it. Yes, there's a bucket load of humour within it too, we've already established that, but something about Hannah Gadsby in this show exudes such sincerity and honesty that you can't help but be drawn in by her passion for humanity and morality.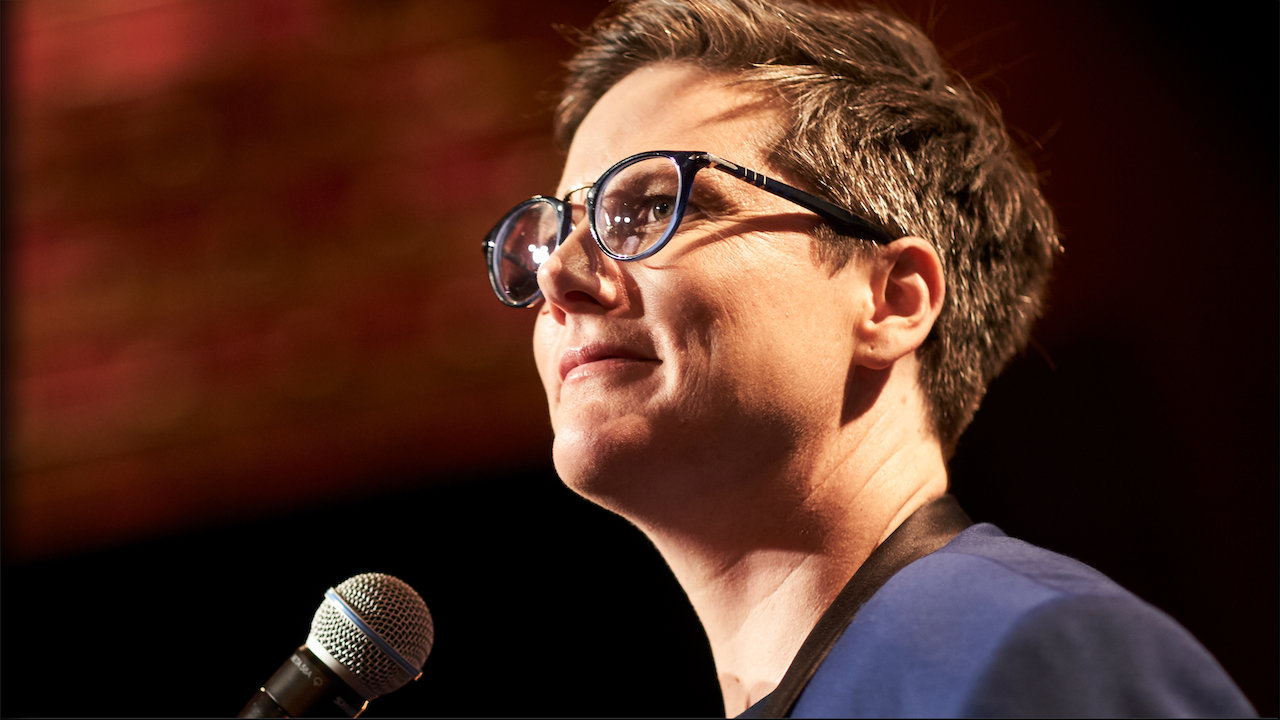 Should you watch something just because I've reassured you that the subject is a really good person? Maybe not. But there's much more to it than that. Unfortunately, it's a little difficult for me to explain fully without just revealing paragraphs of quotes from the film.
Nanette on the whole is eloquently written and performed, with just the right balance of comedy and seriousness to maintain its entirely original feel. It's a storming Netflix debut, which is exactly why Gadsby sky rocketed herself to fame as a result of its brilliance.
The best quote of the entire thing? "To yield and not break? That is incredible strength." Not a joke, but it summarises the whole affair completely in one simple sentence.
If you want to know what Nanette is about without actually watching it, that quote is a pretty good synopsis.
Hannah Gadsby: Nanette is available to stream on Netflix in the UK.
TQR Category Ratings:
Performance:

Cinematography:

Soundtrack: n/a
Costume & Set Design: n/a
Plot:

Overall Rating:
½