Now this… This is right up my street. Black comedy, mystery, plot twists, femme fatales, murder, thriller; these are all elements of A Simple Favor that made it so appealing to me. It won't be for everyone (the majority of reviews are on the average side), but for me, it seemed like it was almost tailor-made.
Directed by Paul Feig (Bridesmaids, Spy, Last Christmas), A Simple Favor has that 'chick flick' essence to it, but blended with a dash of Agatha Christie and a sprinkling of Big Little Lies. To summarise the plot without giving too much away, it chiefly revolves around Anna Kendrick as Stephanie, a single mother who dedicates most of her life to childcare and running her popular "Mommy Vlog". Whilst picking up her son from school one day, she befriends glamorous, upper class Emily (Blake Lively), whom she has admired for a while now. Eventually however, Stephanie realises that Emily's life is not as perfect as it seems.
It's so difficult to say more than that, because literally anything else I say would be a complete spoiler. If there was ever a time for going in blind, this is it. And that's exactly what I did.
Even though I knew Anna Kendrick a.k.a. the Queen of Quirk was in this movie, in my head, A Simple Favor was going to be super serious, boring and bog standard. I'm glad to note that I was w r o n g! This movie is so fun, full of twists and turns, and is perhaps the first film this year that's forced me to audibly gasp. Oh, and I love the way Blake Lively continuously and shamelessly plugs her real life husband's gin.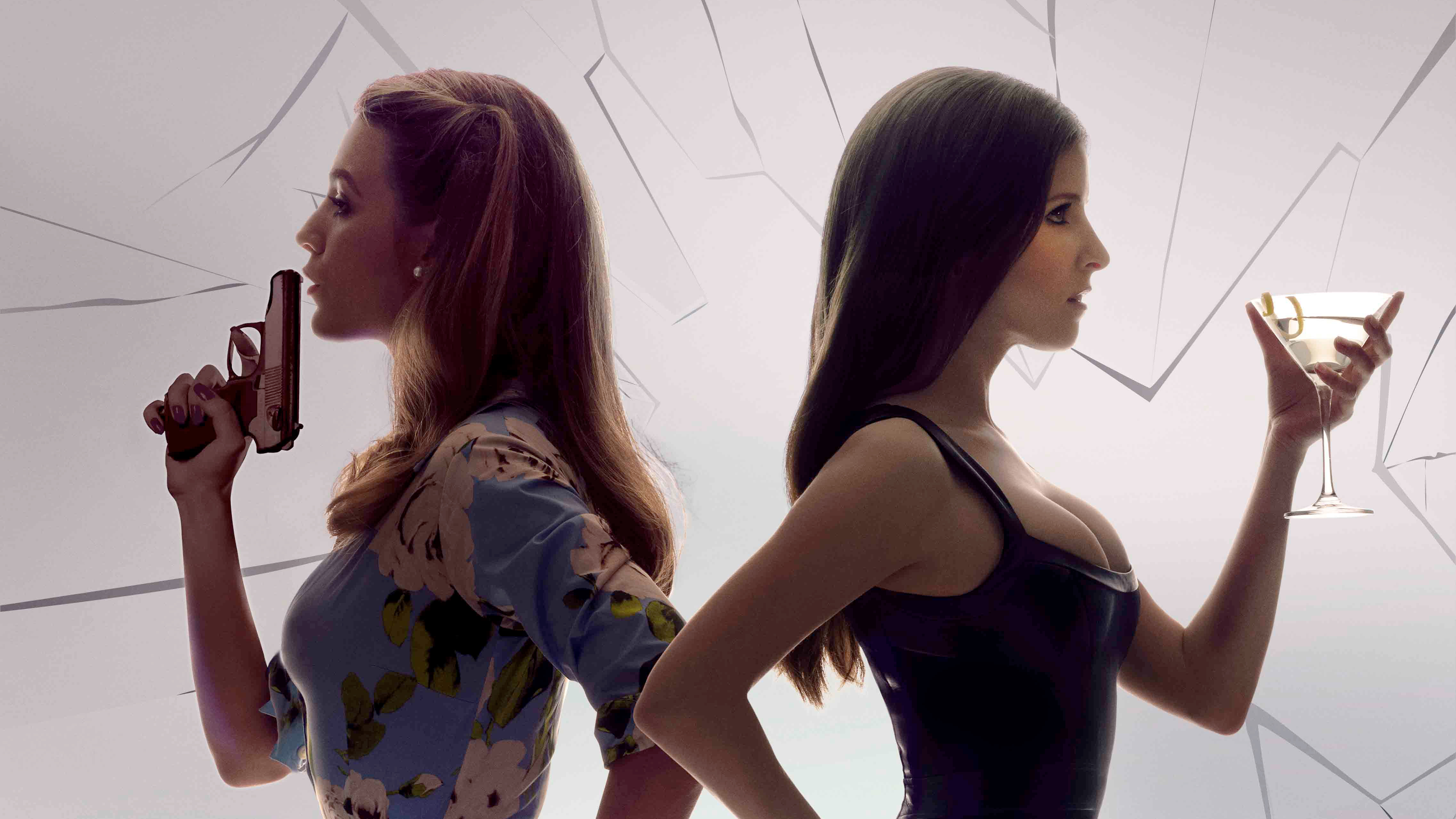 Let's get serious here: this movie pulled me in immediately. I've watched so many films recently that have such tedious or barely-there plot lines, so this was a refreshing change. Just when I thought I knew where it was going… again, I was wrong. In the case of movies, I love being proved wrong. This hit the nail on the head in that regard, and it doesn't happen all too often, sadly.
From a technical standpoint, the filmmaking here is absolutely fine, but honestly nothing out of the ordinary. However, what Paul Feig does exceptionally well is create a truly sinister tone amongst some really entertaining humour. Basically… HURRAH! Finally, I've found a film that constitutes the label "black comedy". 
Onto the actors at hand. Without this casting, A Simple Favour would not be what it is. Kendrick is obviously suited to this role down to a tee, Lively is the perfect polished but troubled socialite (and perhaps the surprise MVP here), and Linda Cardellini proves her diversity in the sole scene she's in, making me even more of a fan of hers than I was originally. Not bad, all in all!
A Simple Favor is not a perfect film; it could do with a few tweaks here and there and it could be a little shorter. But you know what?! It has Pretty Little Liars vibes all over it and I'm not ashamed to say that I'm that girl.
Before I go, I just watch to say sorry to all the straight men out there who were upset that this wasn't for them ✌🏻
A Simple Favor is available to rent for a mere 90p on Chili.com(!), or for £1.99 on Amazon in the UK.
TQR Category Ratings:
Performance: 

Cinematography: 

Soundtrack: 

Costume & Set Design: 

Plot: 

Overall Rating: