There seems to be a trend developing in the realm of Christmas films. Well, that's if you can call two movies 'a trend', I guess. Last year, Happiest Season was easily one of my favourite movies of the year, Christmas or not. And I'm not being sarcastic. This year, Single All The Way seems to be Netflix's attempt at an LGBTQ+ Christmas film, but does it manage to get anywhere near as close to its festive lesbian counterpart?
Michael Urie plays Peter, a marketing manager (I think?) who lives in Los Angeles. When he wants to avoid being single yet again when he goes back to New Hampshire to see his family at Christmas, he persuades his best friend Nick to join him. Upon arrival, Peter's mother (Kathy Najimy) – who likes to go by 'Christmas Carol' during the festive season – reveals she has set him up with another handsome gay man in an attempt to help him get out of his single rut. Whilst there, however, previously unrealised emotions come to the forefront.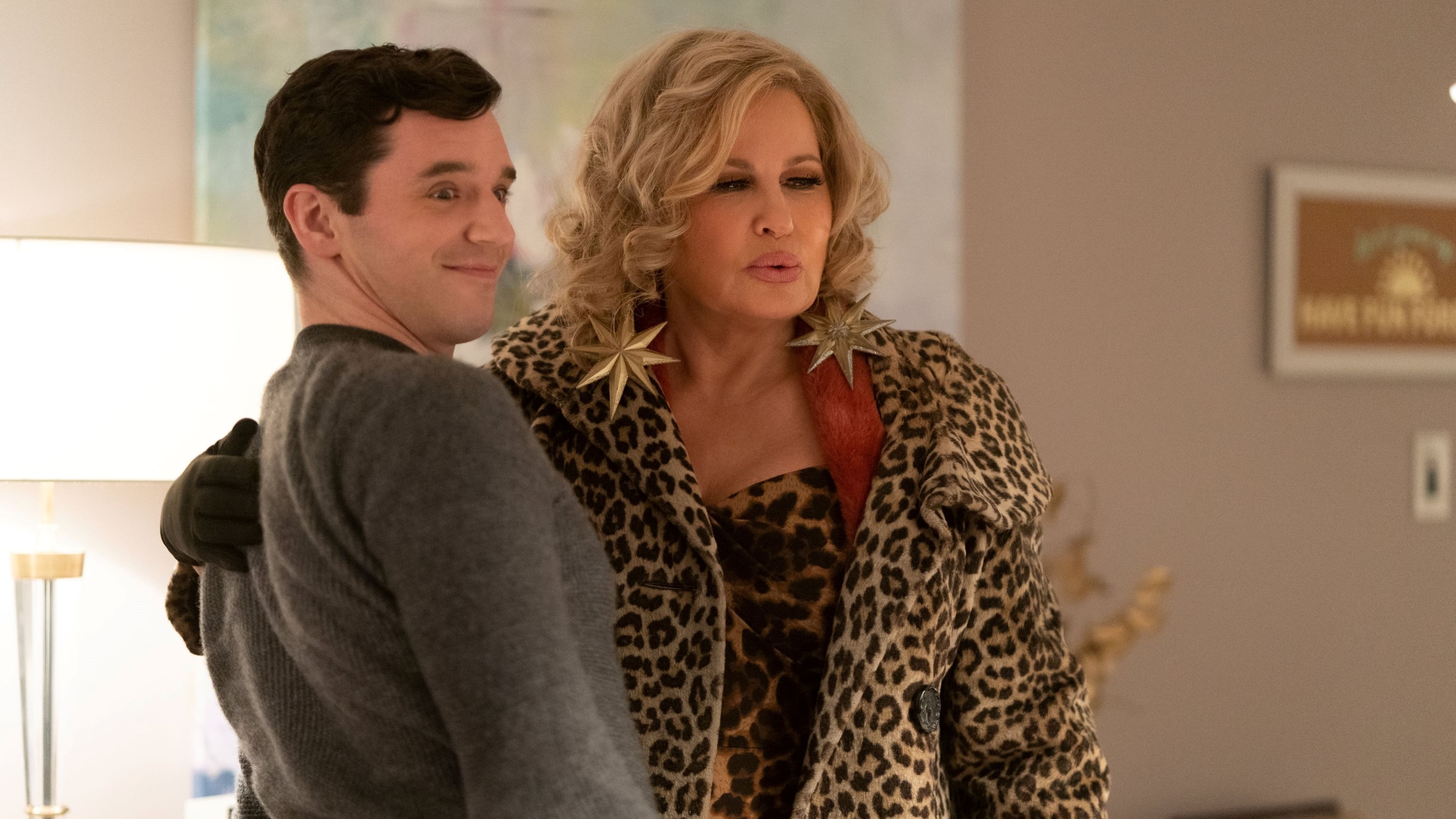 Jennifer Coolidge and Kathy Najimy? Now this is gay culture at its finest. We have peaked, you guys. If Kristen Stewart and Aubrey Plaza constitute a lesbian's finest Christmas, then this is definitely the gay male alternate. (For the record, the lesbians love the Coolidge/Najimy combo too.)
But anyway, about the film itself.
Good Lord, this plot. It may be the most highly predictable storyline I've ever witnessed in any Christmas movie ever… and I've seen quite a few Hallmark Christmas romcoms. I'm really glad there's another gay Christmas movie because there are way too many straight ones, however, don't forget that two gay men can't just be friends, okay? There's no such thing as a platonic gay friendship, got it? Bleh. 
As is often the case for me, I found Michael Urie's lead character the least likeable of the bunch, and I'm not sure that was intended. Jennifer Coolidge serves absolutely no purpose to the plot, but she's Jennifer Coolidge so naturally… who cares? Kathy Najimy, Barry Bostwick and Jennifer Robertson are absolutely the best thing about the whole movie though, and their performances as the loving family members really make the film actually feel Christmassy. 
For all it's predictability and unnecessary length, I actually didn't hate this movie. There's something inherently less cringeworthy about a gay couple playing this story out than a straight couple. Don't ask me why, that's just facts. Sadly though, there's nothing that massively stands out about it, other than one or two good comedic scenes. And the overqualified supporting cast, of course. 
On the whole, Single All the Way is by no means the worst Christmas film that Netflix have released this year. Again, it's nothing special and Jennifer Coolidge provides the only memorable scenes within it, but it's a good kind of average at least.
Single All the Way is available to stream on Netflix in the UK.
TQR Category Ratings:
Performance: 

Cinematography: 

Soundtrack: 

Costume & Set Design: 

Plot: 

Overall Enjoyability Rating: