Ahhhhh, I finally got to see In The Heights last week! As a HamilStan (as so many people are), I was buzzing for it. For those who don't know, In The Heights was originally an off-Broadway musical written by Lin-Manuel Miranda long before Hamilton existed. In fact, this musical made it's stage debut over a decade before Hamilton did, albeit not garnering as much attention as the latter did.
The story is almost a love letter to the cultures of many immigrants from Central and Latin America who have since settled in the United States. The main character is Usnavi (Anthony Ramos, Hamilton, A Star Is Born), an immigrant with Dominican ancestry. His dream? To return there and open a beach side bar. In order to do so, he'd have to abandon all of the friends he's made in New York's Washington Heights, and close the family-run bodega that he's been running for years. With musical numbers and vibrant dancing galore, Usnavi battles with himself about what is the right decision, and whether or not to give up his dream to stay in the city in which he grew up.
To be honest, I could have watched two hours of Stephanie Beatriz and Dascha Polanco just dancing around having a nice time. Whilst they get relatively little screen time, the pair of them light up the room as soon as you get a glimpse of their characters and provide some strongly needed comic relief throughout.
In The Heights was simply a bundle of joy to watch, especially on the big screen. Very much like Rent (2008), the movie adaptation was pretty much a direct translation of the stage show to the screen, with minor adjustments in the running order and the omission of a few songs here and there. The positives that come with it being so similar to the stage musical include the fact that the choreography is flawless – some of the best I've seen in a movie musical, which is saying something because I've seen a lot.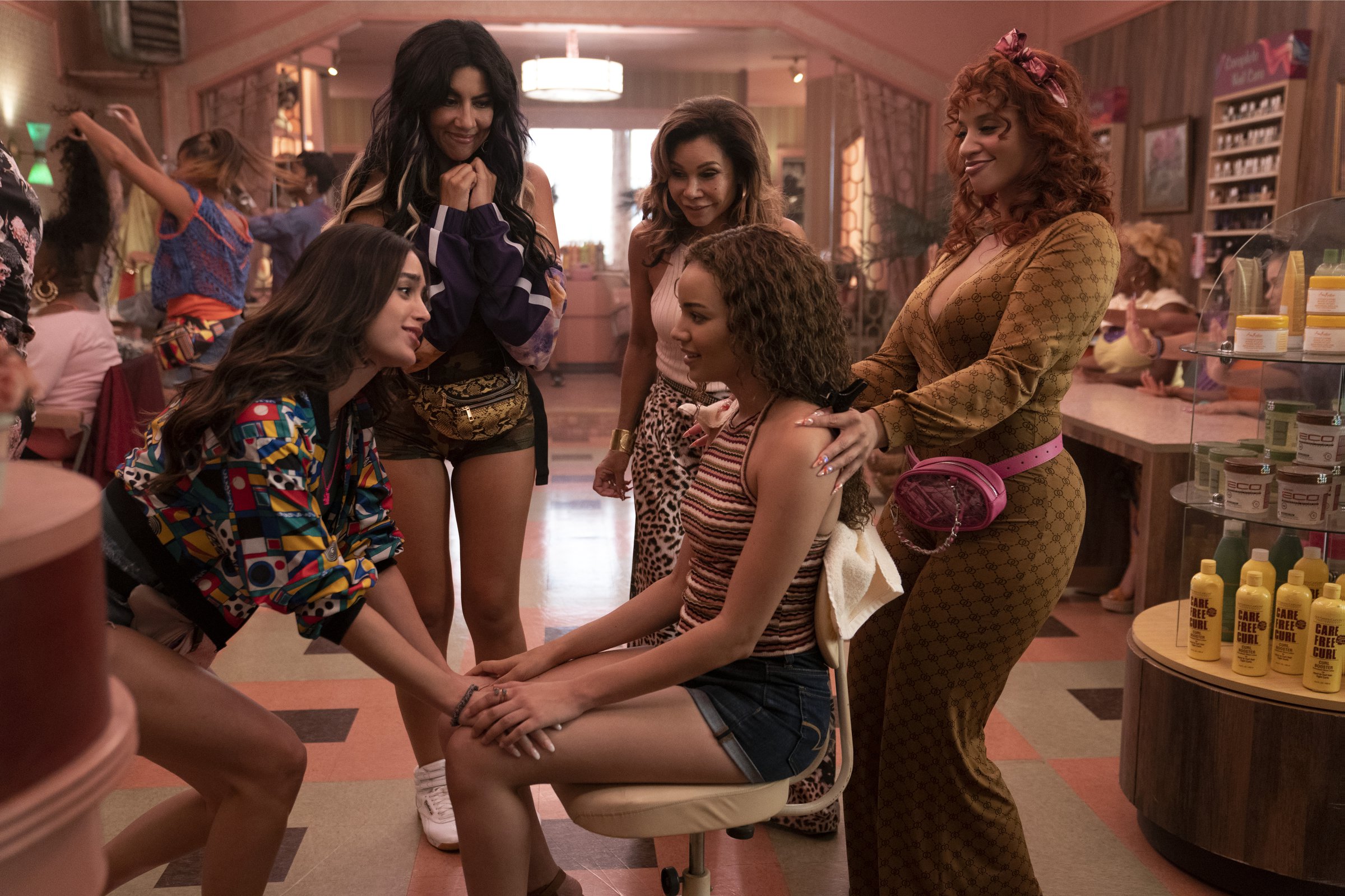 Though not quite on par with Lin-Manuel Miranda's more acclaimed work (you know the one), there are similarities in the musical numbers. With In The Heights however, everything comes with a Latin American twist that fills up the room with jubilation and happiness. The film's music is a celebration of Latinx culture and the many people that identify with it. Would it have been nice to see more Black Latinx actors in leading roles? Sure. But I've never seen a film with a cast made up of only Latinx actors before period, so it was still really nice to see, because – and I'll admit this – I was pretty ignorant of these cultures beforehand. 
The only real issue I had with In The Heights is the length; I understand that this is Lin's baby and he could probably not bear to omit some of his work, but for the love of God, I did not need all of those ballads. Some more frivolous editing wouldn't have gone amiss, but for the most part, it's pretty entertaining.
A talented cast (Anthony Ramos is clearly a star), all of the nods to that other musical about the 1st Secretary of the Treasury were brilliant, explosive dance numbers, and the best part of the movie: Abuela Claudia. Other than the length, I really enjoyed this. Sorry, not sorry.
In The Heights is still screening in many cinemas across the UK.
TQR Category Ratings:
Performance: 

Cinematography: 

Soundtrack: 

Costume & Set Design: 

Plot: 

Overall Rating: 
½