I don't know what possessed me to watch this. Last year, I watched The Lego Batman Movie and I enjoyed it. It was fun. It made me laugh. But have I thought about it since? Not once. And yet, when I saw this movie staring at me on my Sky Q box, I felt a strong urge to watch it. Remember when I said that for the foreseeable I'd only be watching movies that are 'easy to watch'? Well, this definitely falls into that category, so perhaps that's why.
Simply put, The Lego Movie is a paintball to the face with action, fun, and a ridiculously talented voice cast to boot. In 'Lego World', we learn that there are several different realms, all of which are led by President Business (yes, I said President Business); an evil tyrant who is hell-bent on gluing the universe together. The 'Master Builders' of the Legoverse take it upon themselves to band together and take down President Business, as they realise their fates are all in the hands of distinctly average construction worker, Emmet Brickowski.
Remember when Chris Pratt was less of a prick? Man, it seems like such a distant memory. But anyway…
So obviously the animation in Lego movies/TV shows is super original and brilliant, but I just can't get over how amazing the lighting is?! Every reflection and every highlight is just so detailed and realistic, even though this is literally a movie based on a plastic kids toy. Just masterful. When you look at the credits, it quickly becomes evident that there were a ton of lighting artists involved here, so I can't really list them all. However, Shane Aherne is credited as 'lead lighter' and he was behind blockbusters including Thor: Ragnarok and Logan, so you can imagine the mastery and talent involved here.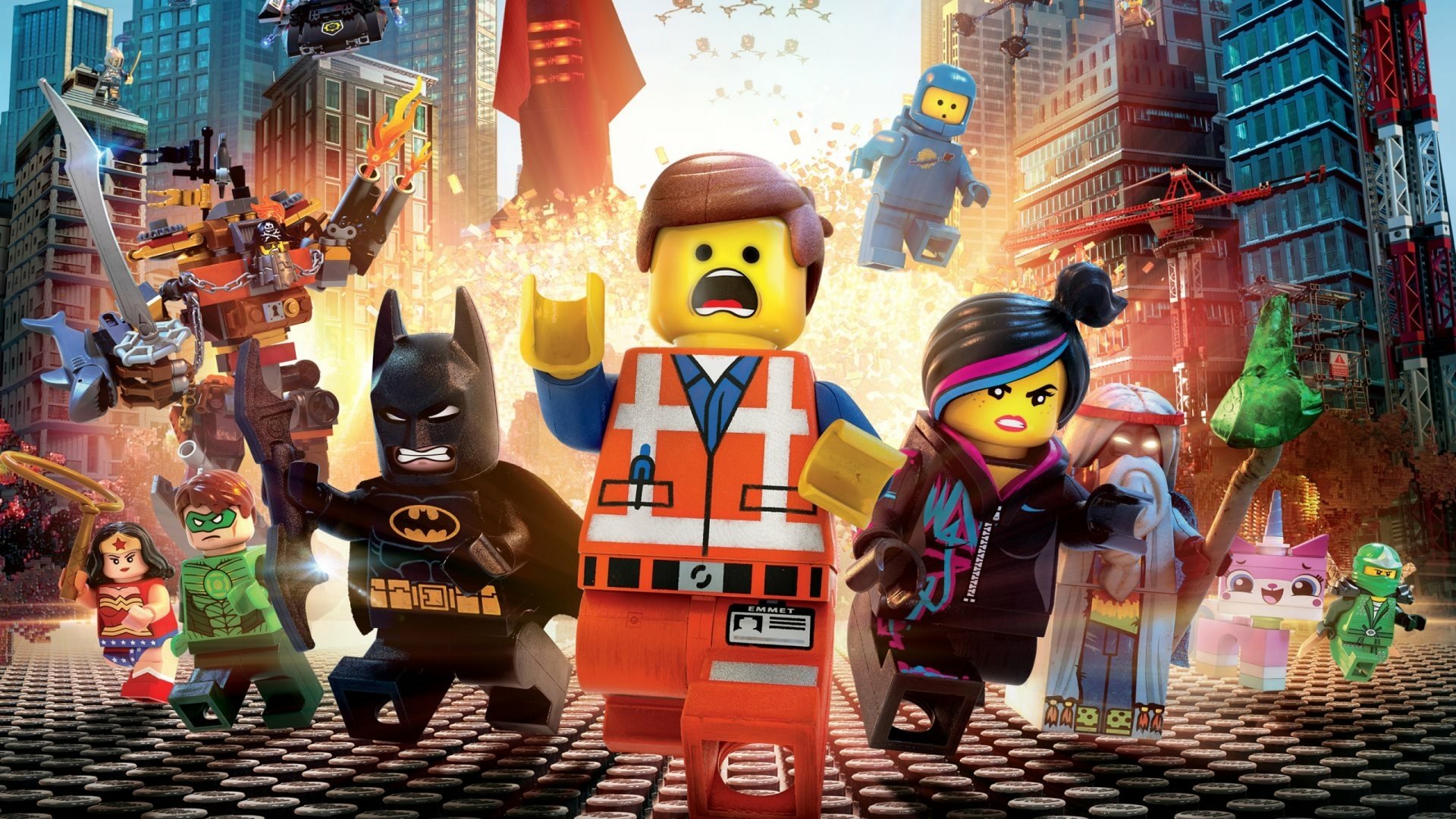 What I didn't expect was for this to be a film about the woes of tyranny and dictatorship, the power of free will and the importance of free thought. On the surface, one might assume that The Lego Movie is just a movie for children, but its themes and references are actually quite mature and it's often absolutely hilarious with thanks to the star-studded voice cast (shout out to my guy Nick Offerman).
My review here won't be all sunshine and rainbows because there's definitely room for improvement, albeit being a little bit nit-picky on my part. For instance, although it's relatively easy to follow, the action is so frequent that it often descends into utter chaos. That's not always a bad thing, but in this case, there's SO MUCH going on at all times. It'll keep kids entertained for sure but it could do with a breather here and there, especially for the adults watching.
Overall, The Lego Movie is simply a lot of fun. I wish it wasn't so overtly made only for boys rather than for being inclusive of girls too, but it's still a fun movie. And the switch to live action at the end? Genius.
The Lego Movie is available to stream on Sky Cinema and Now TV in the UK.
TQR Category Ratings:
Performance: 

Cinematography: 

Soundtrack: 

Costume & Set Design: 

Plot: 

Overall Rating: