Pixar's latest movie Luca has been under a lot of scrutiny online recently. Many critics see the film as way too average for the usually profound animation studio, and though it's a really sweet film, they feel something is missing. But more on that later…
Luca is a fantasy film set in a small town on the Italian coast. Luca himself is actually a 'sea monster', who discovers that if he leaves the sea, he turns into a human boy. (Yes, it's very Pinocchio/The Little Mermaid in a sense.) One day, he meets Alberto, another sea creature who has known about how dry land changes him for years, and as he's lived such a sheltered life because of over-protective parents, Luca jumps at the chance to go on a brand new, daring adventure with his new friend. The duo find themselves in a triathlon competition in the town making friends along the way, all whilst trying to hide their secret from the villagers who are known to be renowned monster hunters and fishermen.
So, back to the aforementioned controversy, to which I say: everyone needs to calm the fuck down. Not every Pixar film needs to be deep or life-affirming like Soul and Inside Out were. This movie is adorable and you know it.
While the concept itself is basically a fantasy story in which fish can become human when on dry land, the overarching themes are ones of friendship and love, adventure, and never forgetting where you can from. Every facet of the story is sweet and a delight to watch, plus it doesn't hurt that there are some really funny jokes amongst it all. After such an awful year with so much loss, Luca is the perfect movie for Pixar to come back with – it certainly provided me with 95 minutes of joy, and it seems unfair to base critiques solely on the fact that the studio was responsible for a catalogue of near perfect films in the past.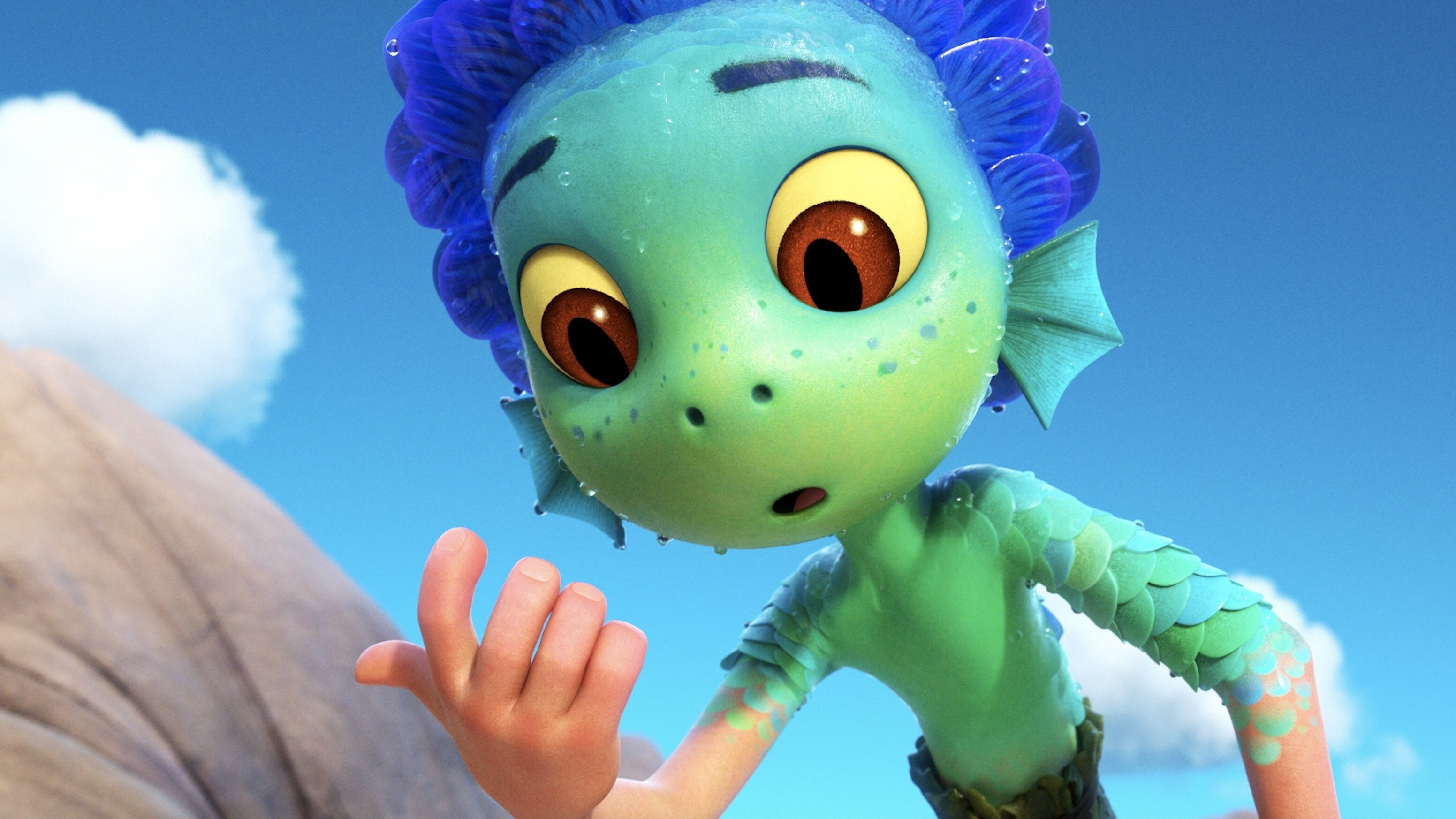 Visually, I have to be honest: I didn't particularly love how the characters moved from time to time as it was a little robotic and jittery in places. However, the gorgeous Italian landscapes and old buildings were wonderfully realised, the ocean is animated particularly well (as is the norm with Pixar), and I absolutely loved the nods to Italian culture, which was a nice change from the usual Americanised backdrops that Disney generally utilise. (Vespas, gelato, heaps of pasta and football/soccer all make hefty appearances.) 
The young voice cast do a wonderful job, particularly Jacob Tremblay (Room, Good Boys) as Luca, who is proving to be quite the talent. On the whole, all of the cast were perfectly well-suited to their roles, and it was nice to see (or hear) Maya Rudolph in a more tender, less outright comedic part. I would be remiss not to mention the MVP of the entire feature however, who comes in the form of the relatively unknown actor, Marco Barricelli. His character is the most fully formed and has such great character growth – I'm definitely adding him to my 'Best Movie Dads' list. Alas, I can't say any more without ruining it.
Sure, there's nothing groundbreaking going on here. But to label this movie as bad just because it's not fucking Toy Story 3 levels of tear-jerking? Live a little. Luca is a lovely little film. Like I said, it's full of joy and you know it.
Luca is available to stream on Disney+ in the UK.
TQR Category Ratings:
Performance: 

Cinematography: 

Soundtrack: 

Costume & Set Design: 

Plot: 

Overall Rating: